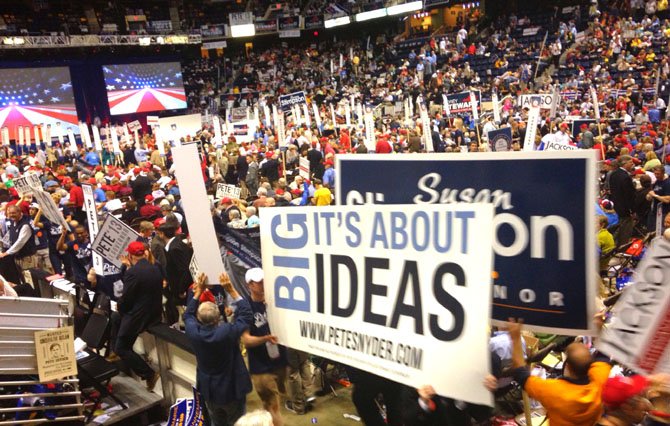 Supporters parade through the Coliseum as they wait for the ballots to be counted.
Stories this photo appears in:
Republican convention selects conservative slate of candidates for November.
Perhaps the biggest sign that the Tea Party has taken control of the Republican Party of Virginia was the yellow Gadsden flag emblem that appeared on placards distributed by supporters of Jeannemarie Devolites Davis, who was one of seven candidates vying to be the nominee for lieutenant governor last weekend at a raucous convention in Richmond. Davis, who represented Fairfax County for a decade in the General Assembly, has a reputation as being a moderate.