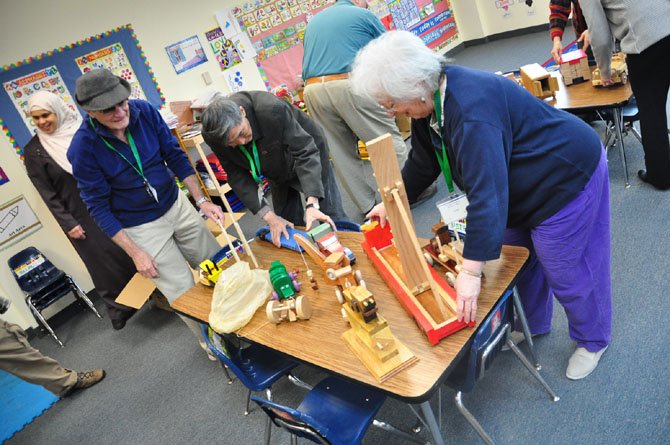 Students from the Reston Community Center's woodworking class donates handmade toys to Al Fatih Academy.
Stories this photo appears in:

County and local organizations seek to find and meet seniors' needs.
People over 55 make up approximately 30 percent of Fairfax County's population, making them the largest population group. Many of that group have chosen, or plan, to spend their later years in Fairfax County, but as they age in place, there are certain services and resources needed.