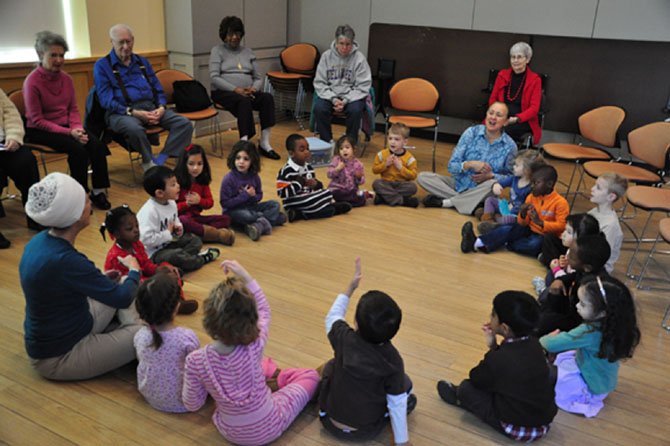 Fairfax County — People over 55 make up approximately 30 percent of Fairfax County's population, making them the largest population group. Many of that group have chosen, or plan, to spend their later years in Fairfax County, but as they age in place, there are certain services and resources needed.
According to Fairfax County the population of those over 50 is expected to grow by 32 percent by 2020, so the county is laying out plans to accommodate those people now.
Supervisor John Foust (D-Dranesville) has been exploring the concept of "a livable community for all ages" by finding ways for people to age in place if they desire.
"The concept represents our goal to allow residents to remain independent for as long as possible regardless of disability or age, living in homes of their choosing," he said. "A livable community…will provide appropriate, accessible and affordable services."
A TASK FORCE was created after an October 2011 forum hosted by Foust to find out what the priorities and needs for people are as they age in place.
In McLean, this led to the opening of the McLean Senior Source, a help desk staffed by volunteers designed to help seniors wade through massive amounts of information that can be found online.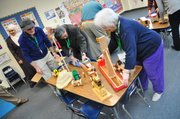 "I think the Senior Source is a great idea, if only to have a real human being, not a recording or web page, help you separate good, accurate information from scams," said Amy Davis of McLean, whose mother says she wants to remain in her home for as long as possible. "Having someone to talk to on the phone, or even at the McLean Community Center, is a huge step in making my family and I comfortable with making these huge life decisions."
In the summer or fall, an exchange will be created to allow direct interaction to a network of businesses and services designed for seniors.
Aging in place is a priority for many seniors in the area. Harold Irvin of Herndon said one of his top priorities is to be able to stay in his home for as long as possible while he ages, which means making sure his residence has the necessities needed for older people.
"My biggest concern with aging in place is making sure I'm living in a place where that's possible. That means the main parts of my house, kitchen, bedroom, bathroom, need to be accessible without the use of stairs and other obstacles," he said. "I've also been reading up about things like wider doorways, wooden floors and hardware in kitchens and bathrooms that will make basic functions possible, even as it gets harder to move around."
The Town of Herndon approved the Vinehaven development in March, which will consist of 17 single family detached homes. Beth Clifford, president of the Beltway Investment Group, who is the developer, said the homes have features for those in their 50s who are interested in aging in place, including a first floor master bedroom.
Another priority for seniors is staying active, both mentally and physically. The Reston Community Center hosted their annual Celebrate Your Bonus Years event last week, featuring speakers, health screenings and other information.
"As far as communities go, I think Reston is very aware of their seniors and their needs, which is why they host events like this," said Margaret Tarplin of Reston. "Because as you age, even the basic things, like cooking a meal or driving to a doctor's appointment, can't be taken for granted, and I hope ways to connect seniors to those types of services remains a priority for our community."
She said as it became harder for her to do things like run or play tennis and racquetball, her usual exercises, she has still been able to stay active walking on Reston's paths and swimming at the community center pool.
"Seniors can still be active, we just have to be more careful about it," Tarplin said.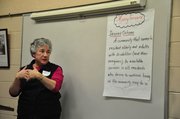 KEEPING SENIORS ACTIVE and involved is the main reason the Great Falls Senior Center was created after a 2011 survey by the Great Falls Citizens Association revealed the desire from the community for more senior-focused activities.
In 2011, the county spent $70 million on activities for senior citizens, but none in Great Falls. After Foust told the GFCA "if you don't ask, you don't get," the Senior Center was formed, using a rotating setting such as churches and parks for their monthly events.
"I participated in events at the Herndon Senior Center, which I found were very valuable in keeping me active and social, which I believe are keys to warding off mental decline," said Luis Bernheim, who just moved to Great Falls to stay with her daughter, son-in-law and two grandchildren. "I remember visiting elderly relatives in homes when I was younger, and they seemed to spend a lot of time alone by the TV, and that can't be good for an aging mind."
Bernheim said she hopes to start attending Great Falls Senior Center events.
Bob Lundegard, one of the founders of the group, said the Senior Center is laying the groundwork this year to make the center sustainable, which includes getting a 501(c)3 status and electing officers.