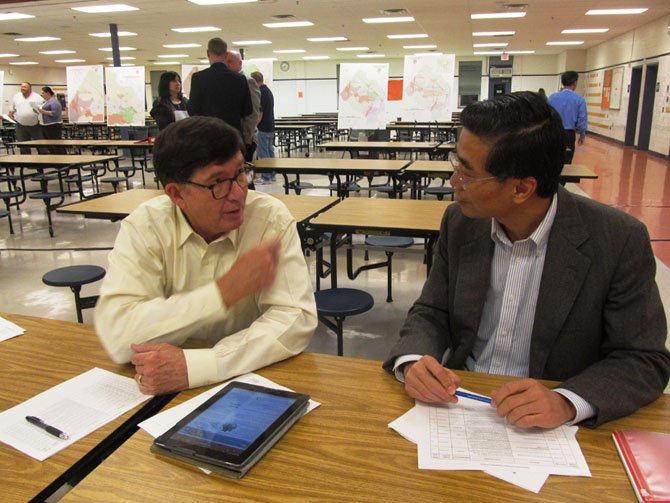 Alan Young of Burke, a member of FABB (Fairfax Advocates for Better Bicycling), talked with Jason Wu of Great Falls about the importance of bike and pedestrian-friendly transportation projects to ease congestion and make Fairfax County more "livable" at Hayfield High School Wednesday, Oct. 30.
Stories this photo appears in:

County launches "Transportation Dialogues" to get feedback on public's priorities.
Not since 1987 — when today's 40-something motorists were newly-minted drivers — has Fairfax County seen any new revenue stream for its traffic-choked roadways or relief for the region's chronic gridlock.