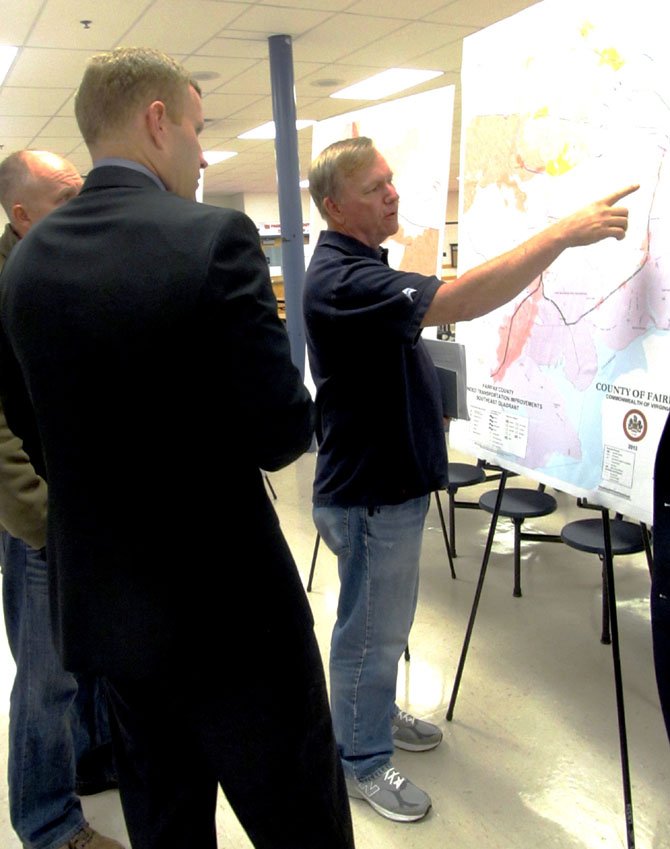 Alexandria resident Jim Preston points out his homeowner's association priorities to Supervisor Jeff McKay (D-Lee) at Hayfield High School Wednesday, Oct. 30. Preston and David Mikkelson, also of Alexandria, were attending the first of four Countywide Dialogue on Transportation meetings, hosted by Fairfax County's Department of Transportation, designed to solicit input from residents on transportation priorities as a result of increased revenues projected the historic transportation bill passed last year by the Virginia General Assembly.
Stories this photo appears in:

County launches "Transportation Dialogues" to get feedback on public's priorities.
Not since 1987 — when today's 40-something motorists were newly-minted drivers — has Fairfax County seen any new revenue stream for its traffic-choked roadways or relief for the region's chronic gridlock.