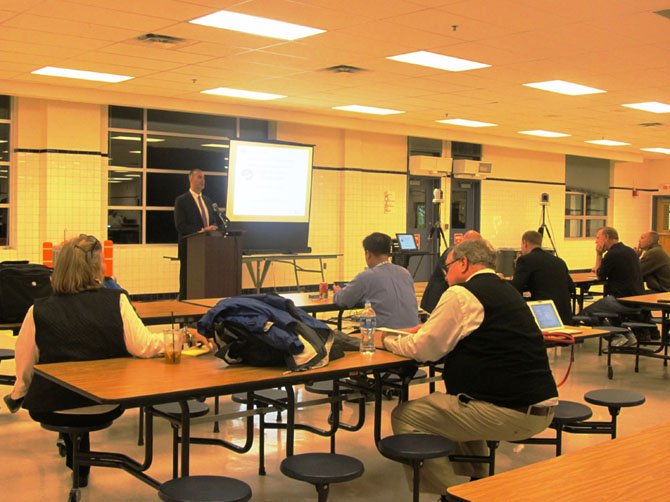 Tom Biesiadny, director of Fairfax County's Department of Transportation, led the first of four "Countywide Dialogue on Transportation" meetings, held Oct. 30 at Hayfield High School in Alexandria.
Stories this photo appears in:

County launches "Transportation Dialogues" to get feedback on public's priorities.
Not since 1987 — when today's 40-something motorists were newly-minted drivers — has Fairfax County seen any new revenue stream for its traffic-choked roadways or relief for the region's chronic gridlock.