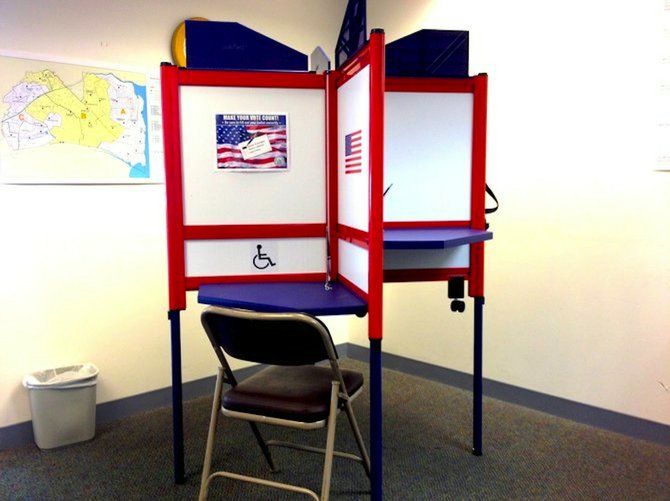 Paper ballots that were filled out in booths like these will have to be hand counted during the recount.
Stories this photo appears in:
Limitations of election machines prevent electronic scanners from being programmed for recount.
Alexandria election officials will be going back to the future in the next few weeks, pouring over thousands of paper ballots by hand as part of a recount effort in the hotly contested race for attorney general.