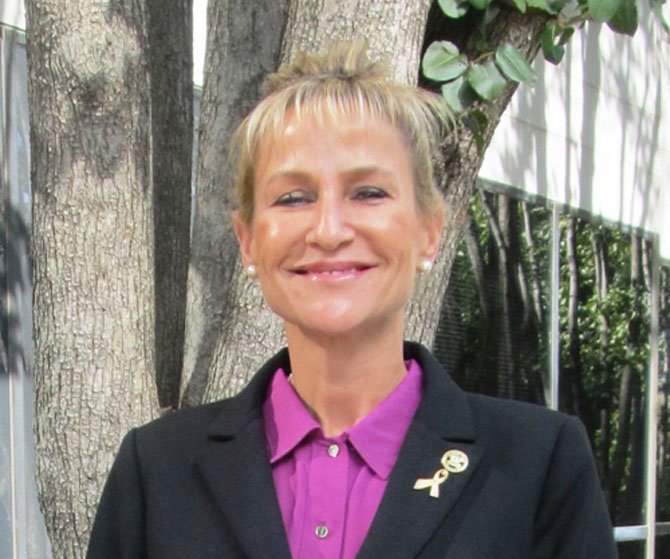 Stacey Kincaid, a 26-year veteran with the Fairfax County Sheriff's Department, in front of the Fairfax County Democratic Committee headquarters on Oct. 21.

Stories this photo appears in:

Kincaid, Wolfe trade barbs over guns, vandalism.
Like many of her neighbors, Vienna resident Jane Li said she didn't know Fairfax County had a sheriff's department until a few weeks ago.