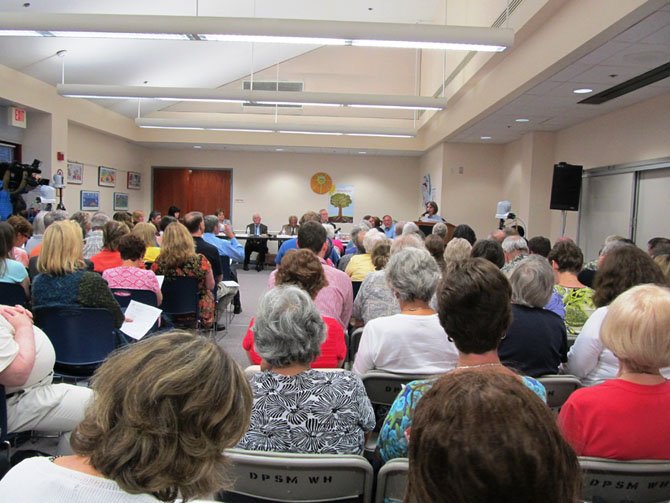 Tresa Schlecht, a member of the Board of the Friends of Tysons-Pimmit Regional Library, was one of five public speakers during the Sept. 11 Fairfax County Library Board of Trustees meeting held at George Mason Regional Library in Annandale. She criticized the library's process for discarding books and urged board members to reconsider the "beta" plan.
Stories this photo appears in:

Library trustees vote to discard beta plan in favor of more public outreach sessions.
On Wall Street, a "beta" test refers to assessing the risk, volatility and expected return of a particular portfolio. If Fairfax County Public Library (FCPL) officials had a crystal ball to assess the volatility of its planned beta tests this fall, it's likely they may have steered clear of the project that became a quagmire of epic proportions.