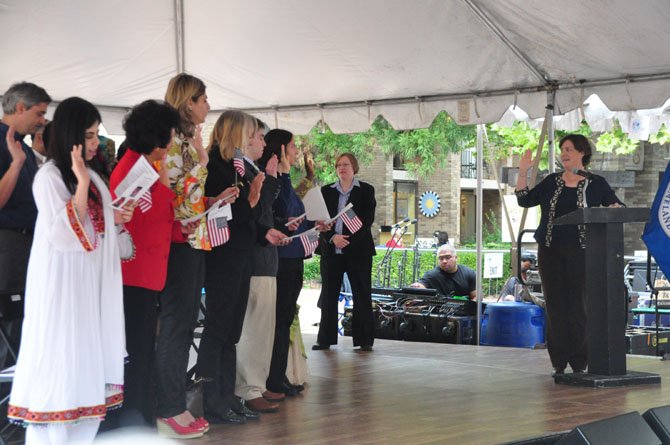 Sarah Taylor, Washington District director of U.S. Citizen and Immigration Services, leads 25 new immigrants in the Oath of Allegiance Saturday, Sept. 28.
Stories this photo appears in:
Annual multicultural festival held at Lake Anne.
Nearly 50 years ago, Robert Simon founded Reston with several goals, and one of them was diversity. For the past 12 years, the Lake Anne of Reston Condominium Association, Reston Community Center and Reston Association have hosted a tribute to that goal, the Reston Multicultural Festival.