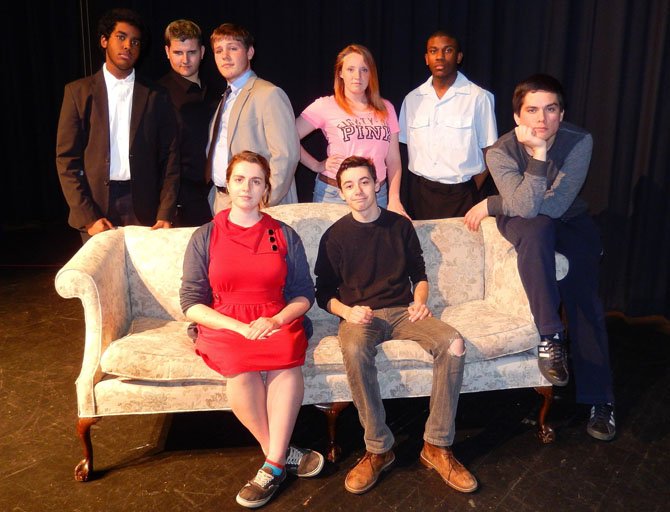 Posing in character are (standing, from left) Khalied Bashri, CJ Robinson, Austin Burch, Adrianna Hauser and Jeremy Washington and (sitting, from left) Miranda Newman, Connor Gillooly and Santiago Jauregui.
Stories this photo appears in:

Centreville, Chantilly are also acknowledged.
In the realm of high-school theater, the annual Cappie awards are akin to professional theater's Tony awards. And during last week's unveiling of the 2014 Cappie nominations, Westfield High's production of "Little Shop of Horrors" received a whopping 14 nods, including Best Musical.

Centreville High presents comedy, "Funny Money."
An aptly named show that'll have the audience roaring with laughter, "Funny Money" is Centreville High's upcoming Cappies play.