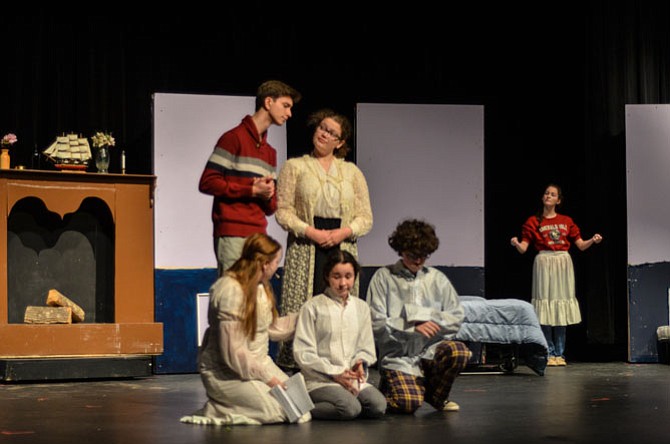 Herndon High School theatre is producing "Peter Pan" on Dec. 4 to Dec. 6. This production will be the first show in Herndon High to use flying rigs. It will also be entered in as a contestant for the National Capital Area Cappies.
Stories this photo appears in:

Herndon High produces "Peter Pan," or the "Boy Who Wouldn't Grow Up."
What do fairy dust, a vengeful pirate, and a flying boy have in common? The answer would be Herndon High School's production of "Peter Pan," or the "Boy Who Wouldn't Grow Up." The show, debuting in London in 1904, was J.M. Barrie's most famous work, along with his 1911 novel version of the same story.

Herndon High Theatre presents family-friendly play Dec. 4-6.
The family favorite tale of a boy who can fly will be preformed onstage by Herndon High School students on Dec. 4, 5 and 6. Written by Scottish novelist and playwright J. M. Barrie, Peter Pan spends his never-ending childhood adventuring on the island of Neverland.