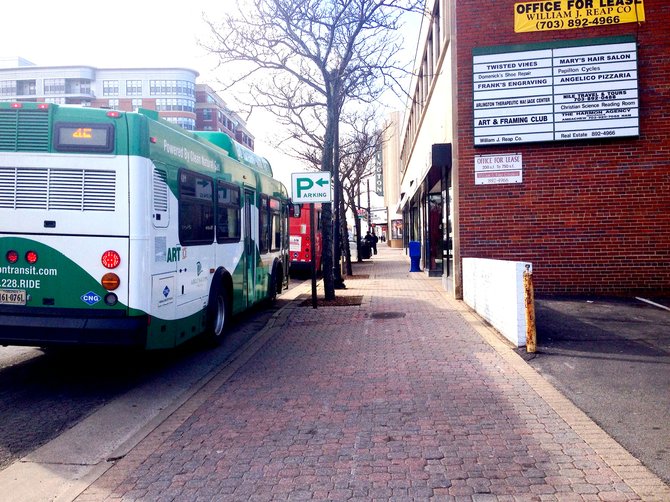 Buses line up along Columbia Pike, where county officials want to install a $310 million streetcar system.
Stories this photo appears in:

Some believe it will bring more customers; others are worried about cost.
Up and down Columbia Pike, businesses have a variety of views about the streetcar that may be soon be trundling up and down one of Arlington's major thoroughfares.