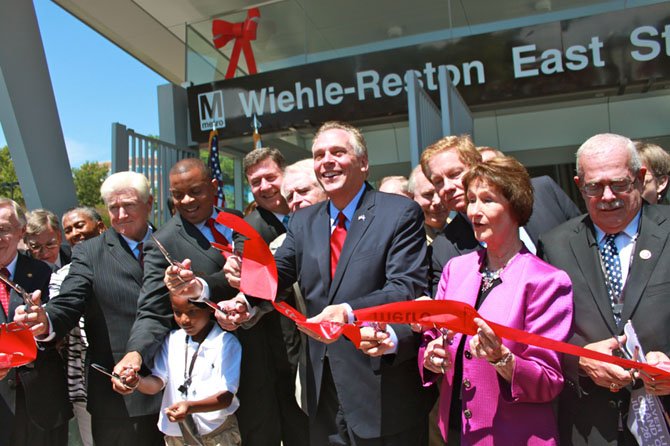 Local, state and national officials at the ribbon-cutting ceremony for the Silver Line on Saturday.
Stories this photo appears in:

Low-interest federal loan will help finance Phase 2 of Silver Line.
Phase two of the Silver Line construction got a boost towards its 2018 estimated completion date. After nearly a year of discussion, the Fairfax County Board of Supervisors voted unanimously to authorize a federal loan agreement to the tune of $403 million.

Weihle-Reston East to Largo Town Center.
After the speeches, after the ribbon-cutting, there was a mad rush to board the first publicly open rail cars that rolled on the Silver Line heading towards Tysons Corner.