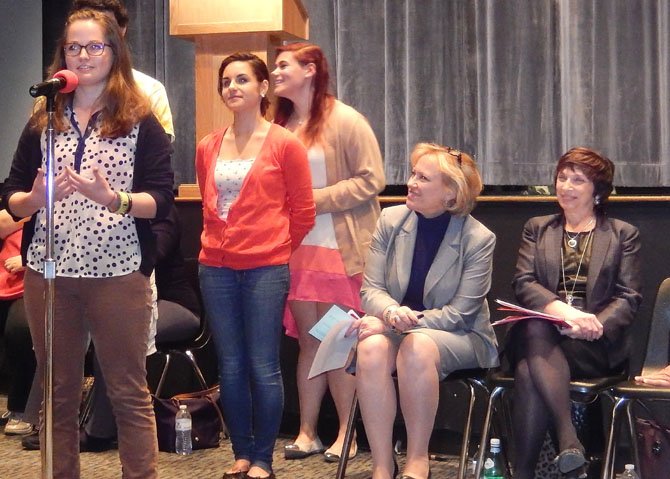 (From left) Senior Robyn Smith explains Active Minds while Lindsay Laiks, Rachel Chalkley, Karen Garza and Kim Dockery listen.
Stories this photo appears in:

Karen Garza is a good listener. And once she's listened, she is, admittedly, not very patient. "If there's a real issue, I don't think it has to be debated for 10 or 15 years," Garza said in an interview. "Either we're going to do something about it or not."

It was standing room only last week in Woodson High's auditorium when some 1,100 people, mainly parents, gathered for comfort and advice in the aftermath of two student deaths.