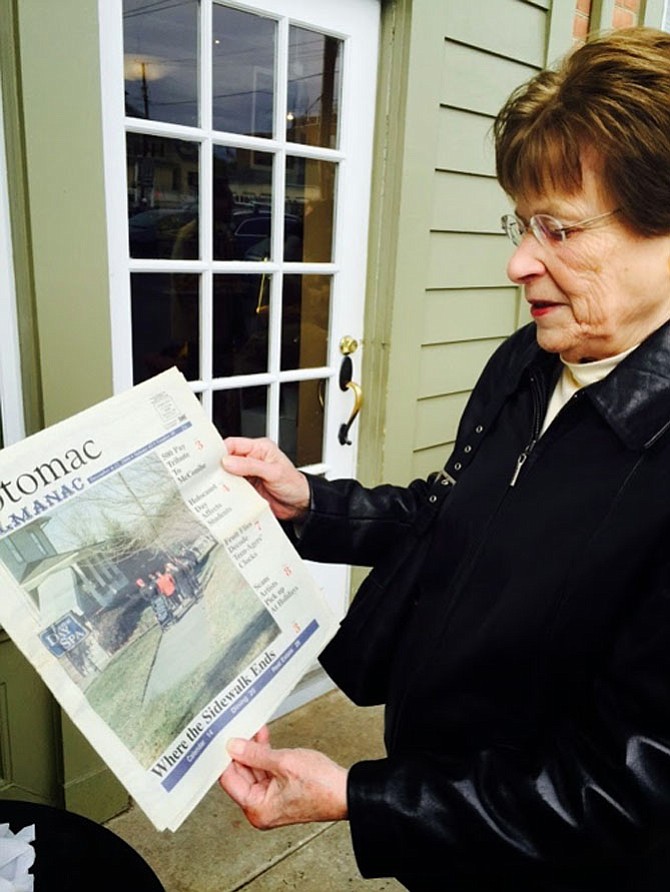 Carol Embrey with the Potomac Almanac from December, 2000.
Stories this photo appears in:
Completion of missing link on River Road allows for safe walking to Potomac Village.
We made lives safer, said Jim Schleckser. Keshav Gupta, 27, likes to be independent. Because of a community wide effort to build the last portion of a sidewalk on River Road around one of the most treacherous curves in the county, Gupta can now can walk to the bus stop instead of having his family drive him there.