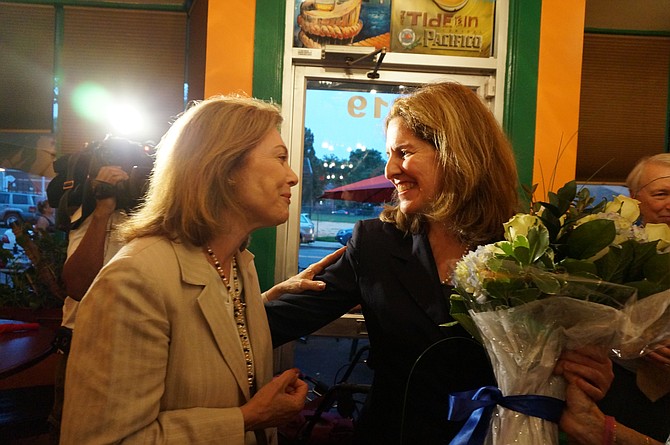 Vice Mayor Allison Silberberg, right, is congratulated by a supporter at Los Tios Restaurant following her victory in the June 9 Democratic primary. Silberberg defeated incumbent Mayor Bill Euille and former Mayor Kerry Donley in the race to determine the Democratic candidate for mayor in November's election. At this time, she is running unopposed.

Stories this photo appears in:

Levine wins 45th District Democratic nomination.
After a tense race with a last minute shift in the polls, current Vice-Mayor Allison Silberberg became the Democratic nominee for mayor.