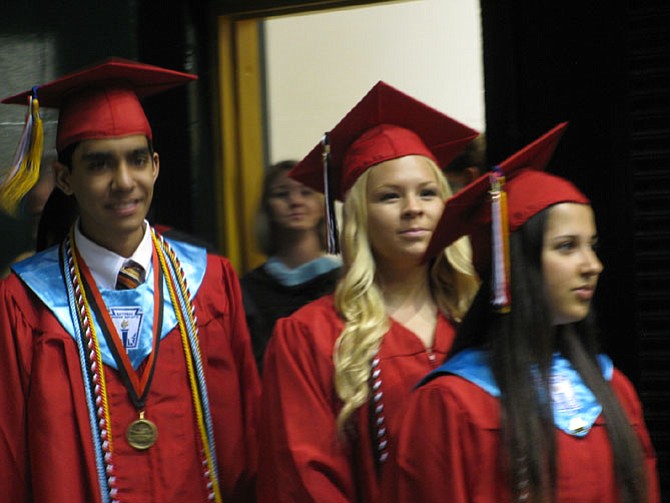 Getting ready: Senior Class Councilmembers Anagh Bhave, Jessica Blystone and Christina Sneed, pre-ceremony.
Stories this photo appears in:

Herndon High School's Class of 2015: "To strive, to seek, to find and not to yield."
"Hope is a feeling that everybody understands. It means the same thing in every language," said Herndon High School senior Fatma Gdoura.