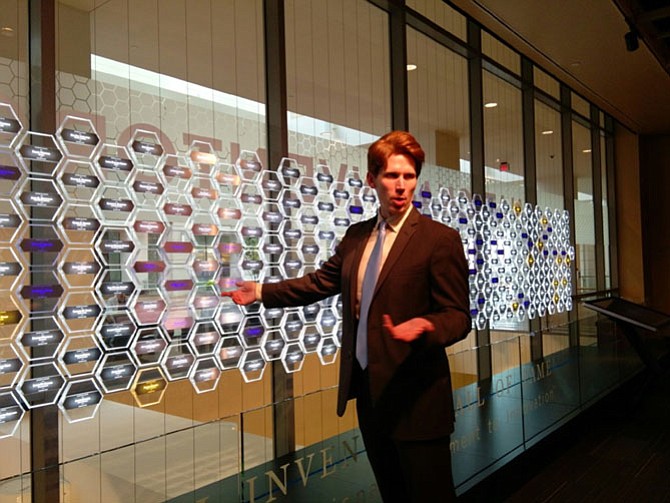 Inventors Hall of Fame historian Greg Lovas points to the names of inductees highlighted in blue to indicate their military service. A new exhibit called Visionary Veterans, which focuses on World War II veterans, opened Nov. 5 at the Inventors Hall of Fame Museum and will run for the next year.

Stories this photo appears in:

USPTO exhibit showcases veteran inventors.
More than 16 million Americans served their country in uniform during World War II. Some fresh out of high school, they left behind the farms and factories of their cities and small towns to sacrifice for the nation.