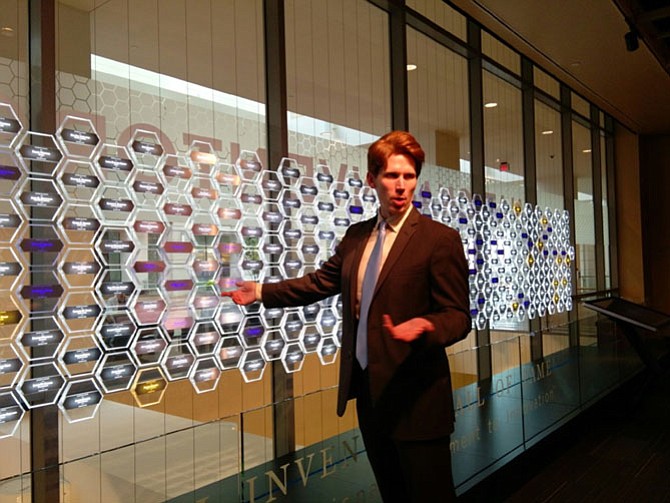 "These men saw the worst imaginable during their service and came back inventing things that would save lives."

— Inventors Hall of Fame historian Greg Lovas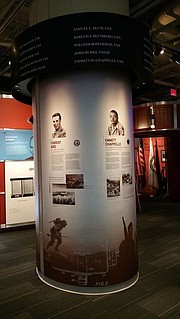 More than 16 million Americans served their country in uniform during World War II. Some fresh out of high school, they left behind the farms and factories of their cities and small towns to sacrifice for the nation.
After returning home, 41 of those men developed innovations that landed them in the Inventors Hall of Fame, which opened its new Visionary Veterans exhibit Nov. 5 to honor the sacrifice and legacies of WWII veteran inductees
"Some of these men saw the worst imaginable during their service and came back inventing things that would save lives," said Inventors Hall of Fame historian Greg Lovas. "When people come here they think about the technology of these inventions without thinking about the other aspects of their lives. We wanted to tell the story behind the service and legacies of these men."
Lovas spent more than a year identifying Hall of Fame inductees that had served in the military. So far 74 names have been identified, with 41 from WWII. Others dating back as far back as the Civil War are being researched and added to the database.
"Many of these men were very humble about their service," Lovas said. "Sometimes it is barely mentioned in their biographies relating to their inventions so it's taken a bit of work to piece things together to identify our veteran inventors."
The names of veteran Hall of Fame inductees are highlighted in blue in the Gallery of Icons wall at the National Inventors Hall of Fame Museum, which is located inside the U.S. Patent and Trademark Office. Displays throughout the museum highlight some of the inventions patented by veterans, including the medical respirator by Forrest Bird, who served in the U.S. Army Air Corps.
"Bird was a pilot who was intrigued by the advanced oxygen technology of German aircraft," Lovas said. "At the time, American pilots could not fly above 28,000 feet because of the limited breathing system available at the time. During his service, he worked on improvements that allowed pilots to safely ascend to higher altitudes. When Bird returned home, he continued researching pressure breathing concepts, adapting his ideas to the medical field and ultimately leading to his invention of the first medical respirator."
Other Hall of Fame inductees that served in WWII include Emmett Chappelle, a member of the 92nd Infantry division known as "the Buffalo Soldiers." Chappelle owns patent number 3,423,290 for his invention of bioluminescence techniques.
Patent 3,057,356 belongs to Navy seaman Wilson Greatbatch, inventor of the implantable pacemaker. U.S. Army Corps of Engineers veteran Joseph Woodland, whose family donated artifacts for display outside the exhibit, holds patent 2,619,994 for his invention of the optically scanned barcode.
"These men were committed to service," Lovas said. "Even after the war ended, they came home and continued to serve and the stories behind how they built this country through innovation are pretty amazing."
The Visionary Veterans exhibit at the National Inventors Hall of Fame Museum will run through Veterans Day 2016. For more information, visit www.invent.org/visionary-veterans/