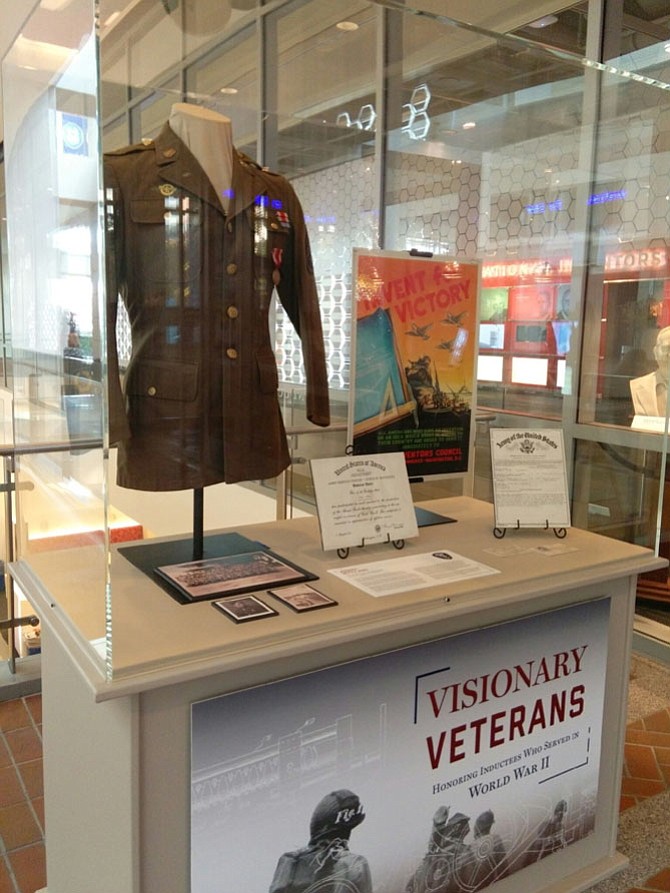 Artifacts belonging to WWII veteran Joseph Woodland are on display at the entrance to the Inventors Hall of Fame inside the U.S. Patent and Trademark Office.

Stories this photo appears in:

USPTO exhibit showcases veteran inventors.
More than 16 million Americans served their country in uniform during World War II. Some fresh out of high school, they left behind the farms and factories of their cities and small towns to sacrifice for the nation.