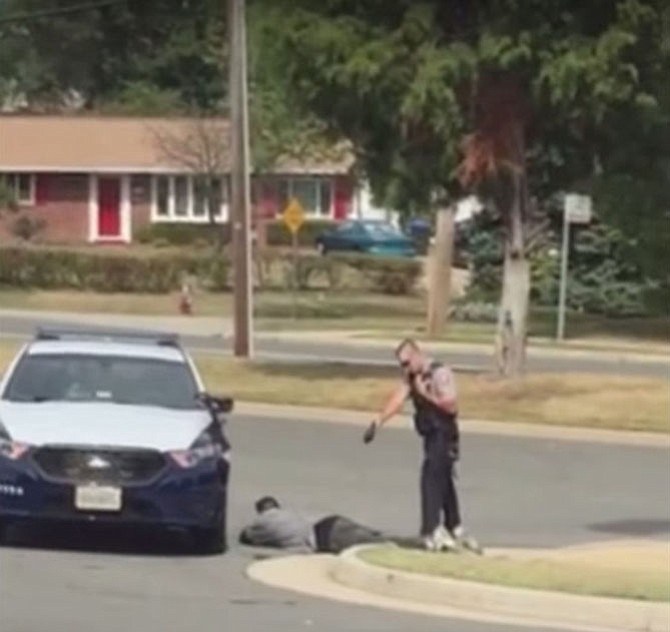 One of two cell phone videos of the incident shows a Fairfax County police officer use a taser on Cansler and then handcuff him, with help from another officer.
Stories this photo appears in:
Elton Cansler of Alexandria was arrested on Sept. 24 for committing larceny and assaulting a police officer, an incident captured on two independent witnesses' mobile phones during which the Fairfax County Police Officer used a taser to force him to comply with orders.

Follow-up report justifies the "less-lethal force option" as lawful deployment.
Fairfax County Police Internal Affairs officials are investigating the use of an "electronic control weapon," or taser, by an officer on a suspect that took place in Franconia on Sept. 24. A short cell phone video of an officer forcing the suspect to the ground in front of a police cruiser surfaced after the incident, prompting a release from police Chief Edwin Roessler that Internal Affairs would investigate the event.