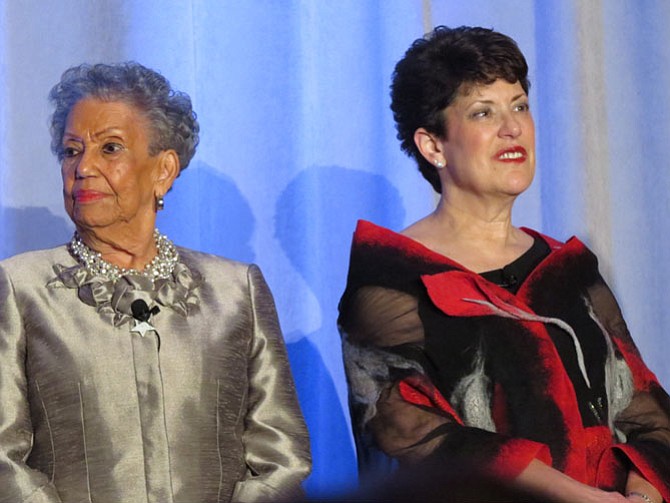 Ellen Graves, president of Reston Association, and Judy L. Redpath. "From its inception, Reston has been a great place to live, work and play and serve, and tonight's event is an extraordinary reminder of how our community lives the vision that Bob Simon set forth in 1964," said Graves.

Stories this photo appears in:

Bob Simon's Reston honored at Silver Anniversary of Cornerstones partnership with the Reston Chamber of Commerce.
Olivia Wolfe, Hannah Becker and Kacey Hirschfeld ensured that their childhood friend Amy Boyle was honored with them Thursday night at the Hyatt Regency Reston ballroom.