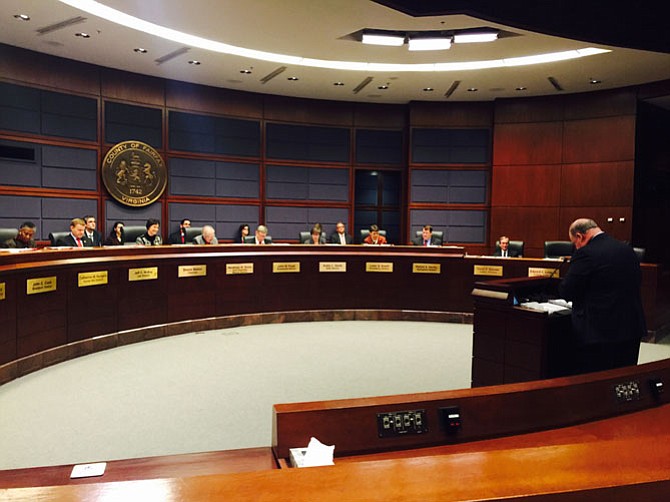 The Board of Supervisors is scheduled to adopt the FY 2017 Budget on April 26. Chairman Sharon Bulova is scheduled to advertise the FY 2017 tax rate on March 1.

Stories this photo appears in:

County Executive: Revenue growth is insufficient to fund all priorities. Schools still $68 million short.
County Executive Ed Long recommended a four-cent increase to the real estate tax rate.