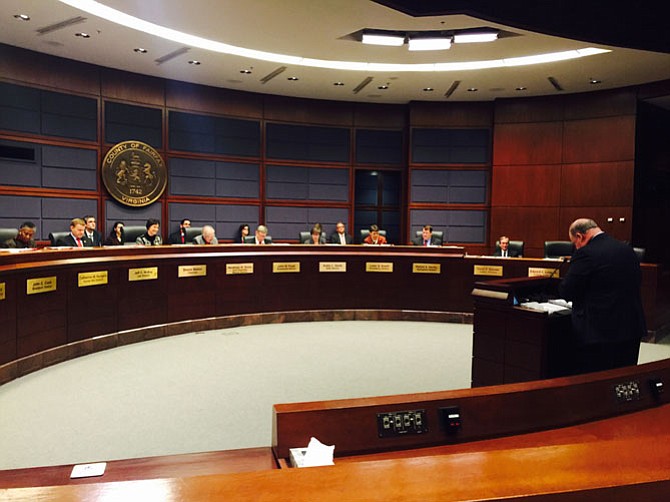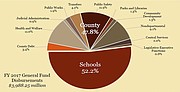 Budget Town Hall Meetings
Hunter Mill District Community Summit
Saturday, Feb. 20, 8:30 a.m.
Vienna Fire Station: Flame Room, 400 Center Street South, Vienna
Mount Vernon District Town Hall Meeting
Saturday, Feb. 27, 9:30 a.m.
Walt Whitman Middle School, 2500 Parkers Lane, Alexandria
Sully District / Sully District Council Budget Meeting
Monday, March 7, 7 p.m.
Rocky Run Middle School - "Little Theatre" - 4400 Stringfellow Road, Chantilly
Providence District Budget Council Budget Town Hall Meeting
Wednesday, March 9, 7 p.m.
Providence Community Center - 3001 Vaden Drive, Fairfax - Multi-Purpose Room 2
Mason District Budget Meeting
Wednesday, March 16, 7 p.m.
Mason District Government Center, 6507 Columbia Pike, Annandale - Main Community Room
Springfield District Budget Meeting
Wednesday, March 23, 7 p.m.
West Springfield Government Center - 6140 Rolling Road, Springfield - Community Room
Dranesville District Budget Meeting / McLean Citizens Association (MCA)
Wednesday, March 23, 7:30 p.m.
McLean Community Center, 1234 Ingleside Avenue, McLean
Braddock District Budget Meeting
Monday, March 28, 7:30 p.m.
Robinson Secondary School - "Recital Hall" - 5035 Sideburn Road, Fairfax
Lee District Association of Civic Organizations Community Budget Meeting
Wednesday, March 30, 7 p.m.
Lee District Governmental Center - 6121 Franconia Road, Alexandria
Dranesville District / Great Falls Citizen's Association Budget Meeting
Thursday, March 31, 7 p.m.
The Great Falls Grange, 9818 Georgetown Pike, Great Falls
County Executive Ed Long recommended a four-cent increase to the real estate tax rate.
But to meet the full request of Fairfax County Public Schools, he said, would require a three-cent increase on top of the budget he built.
Long presented the FY 2017 Advertised Budget Plan to the Board of Supervisors Tuesday morning, Feb. 16.
"The budget is a discussion with the community," said Chairman Sharon Bulova.
"This is the first step," said Lee Supervisor Jeff McKay, head of the board's budget committee.
"We have to see what the reactions are," said Long.
Bulova is scheduled to advertise the FY 2017 tax rate on March 1. At that point, the board can lower but not increase from the tax rate advertised.
The projected value of each penny is $23.3 million to the county, Long said.
"At the current real estate tax rate, revenue growth is insufficient to fund all of our priorities," Long told the Board of Supervisors.
But even with the increase, he warned, there are "many unmet needs and investment requirements that remain unfunded."
Each member of the Board of Supervisors will hold local community dialogues in their respective districts; then the board will hold public hearings on the budget from April 5-7.
The board will adopt the final budget on April 26.
THE FEUD resumed between the School Board and the Board of Supervisors before Long's speech even concluded, with his proposed budget falling $68 million short of what FCPS Superintendent Karen Garza says is needed.
"We are dismayed that Fairfax County Executive Ed Long has ignored the pleas of parents, students, employees and community members to fully fund Fairfax County Public Schools' budget in FY 2017," said School Board president Pat Hynes in an emailed statement. "Despite calling for a tax increase, Mr. Long's budget signals no increase to the schools above last year's budget guidance of three percent while increasing the county's budget by a greater percentage. … This news means that, unless the Board of Supervisors provides for a funding increase above Mr. Long's recommendation, Fairfax County Public Schools will once again have to make damaging budget cuts that will reduce educational opportunities for our children."
McKay, head of the budget committee, immediately countered after the Board of Supervisors hearing. He had already read words from various school officials.
"Expressing to people somehow that the Board of Supervisors is cutting the school budget which was again expressed in writing today," said McKay, "is just technically not true."
"Let's talk about how we can better meet the school's needs but let's be truthful in presenting the facts to people about what is actually happening. While the county has dramatically increased education funding every year that I've been on board, the state has fallen further and further and further behind."
"There is a point in time in which we have to lobby the state to fix that problem," he said.
The board has increased the funding of schools by $230 million since FY 2008, he said during the presentation. "Clearly this budget doesn't meet the transfer request of the schools and we need to do something to address that."
VIRGINIA RANKS in the top ten in both per capita and median household income but in the bottom 10 for state funding of public education, according to county documents.
"As the county has been saying for many years, the state is not meeting its share of funding for K-12 education in Fairfax County," Long said.
"That puts a tremendous strain on other parts of our budget when the state doesn't come through," Long said.
"That's an awful lot for our citizens to bear," said Supervisor Pat Herrity (R-Springfield) of the proposed tax increase. "I'm hoping we can do something with our community to take the burden off the backs of our taxpayers."
Supervisor John Cook (R-Braddock) called it a "dark and dreary and ugly day."
"We are getting squeezed by national economic forces that are the worst in our lifetimes," he said. "This is where it comes to roost. Right here."
"We're going to have to get out a pencil and figure out where we can find some savings," said Cook. "Four pennies is nothing I can swallow."
"I'm not gloomy," said Supervisor Cathy Hudgins (D-Hunter Mill). "Four cents sounds like an awful lot, but I can tell you I feel stronger in the way that we can support the schools, and the ways we can support the community."
The countywide average assessment for all homes is $527,648, and the owner of a home valued that much would see $304 increase in property taxes. The county average assessment for a single family house is $632,507. Assessments vary by location. In Great Falls, the average is $1,055,249. In Centreville, the average is $385,089.
CRITICAL ITEMS included in the budget, according to Long: FCPS operating increase of three percent; FCPS infrastructure investment; improvements in county employee compensation; investments in public safety including increased staffing, beginning implementation of Ad Hoc Police Commission recommendations and Diversion First, staffing for new police station in South County; spending on Human Services, including full funding for this year's intellectual disability graduates.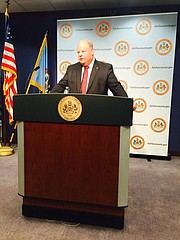 Several issues contribute to the revenue challenges, Long said.
The local economy underperformed the national economy from 2011 - 2014.
High office vacancy rate in the county – over 20 million square feet vacant out of 116.5 million square feet. As of mid-year 2015, direct office vacancy rate was 16.5 percent, highest since 1991, when it was 16.8 percent.
Local real estate market is underperforming the nation, so county's FY 2017 real estate tax growth lower than anticipated.
But "looking forward," Long said, "there's reasons for optimism. I'm optimistic about our local economy."
The board adopted the Economic Strategic Plan, he said.
"The Silver Line is going ahead full steam and we are going to see that opening up in 2019-2020. That gives reason for optimism," he said.
"And all the rezoning in Tysons and Reston, I'm extremely optimistic we are going to grow our commercial base."