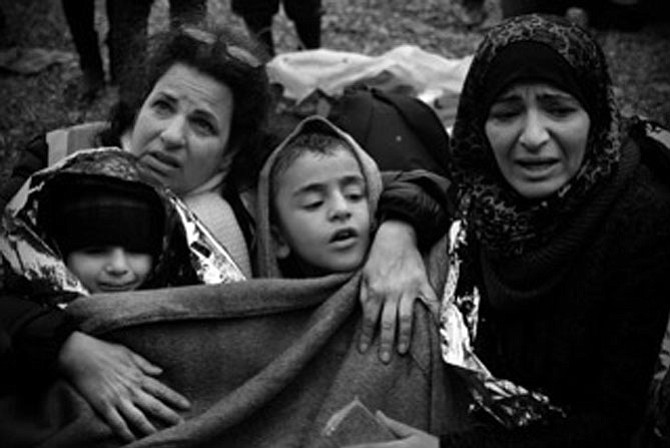 Kathy Hertz (left) of Clifton sits with a refugee mother and children as they get warm after arriving on the Greek shore by dinghy.
Stories this photo appears in:
Rallies for Back to School and Refugees
Springfield Town Center is hosting a pep rally to celebrate students returning to school. The event is scheduled for the Grand Court area of the mall from 10 a.m. until 2 p.m on Saturday, Aug. 20.
As Kathy Hertz saw women and children being pushed to the front of the overcrowded dinghy approaching the shore, she thought, "This is what I'm seeing on TV. Oh my God, this is real."