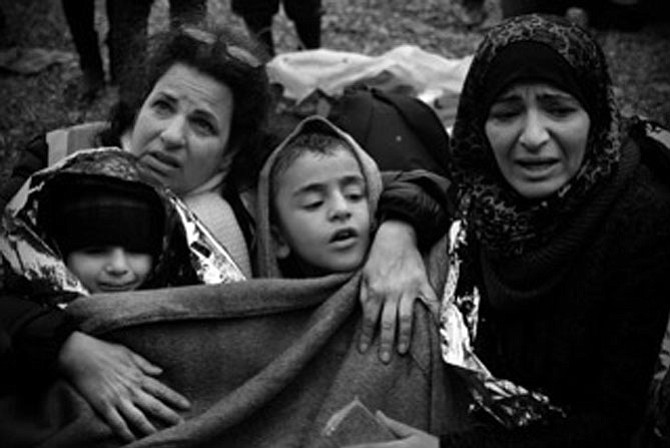 Springfield Town Center to Host Back To School Pep Rally
Springfield Town Center is hosting a pep rally to celebrate students returning to school. The event is scheduled for the Grand Court area of the mall from 10 a.m. until 2 p.m on Saturday, Aug. 20.
In addition to a back to school fall fashion preview, the pep rally is set to include performances by SYC All-Star Cheer, face painting, flash tattoo and balloon art, and mini-makeovers.
And no youth-oriented social event would be complete without lures placed at all Pokémon GO stops in the mall.
Springfield Town Center's owners Pennsylvania Real Estate Investment Trust [PREIT] are also using the event to publicize and register shoppers for a new digital spending rewards program called PREIT Perks.
Springfield Town Center is located at 6500 Springfield Mall in Springfield.
Clifton Resident Organizing National Rally for Refugees
Kathy Hertz of Clifton has organized a rally for international refugees, scheduled to take place at the Sylvan Theater at the Washington Monument on Aug. 28 from 10 a.m. until 2 p.m.
Hertz spent her vacation around Christmas 2015 volunteering with her cousin to help refugees fleeing to Lesvos, Greece.
In April earlier this year, she was recognized at the Volunteer Fairfax Awards for her work, receiving the Daily Points of Light Award as well as Fairfax County Volunteer Service Award for Adult Volunteer Over 250 Hours.
The rally is being supported by more than 50 national and international organizations, Hertz said.
According to the DC Rally 4 Refugees website, the event's goal is to "raise awareness about the magnitude of the global refugee crisis, encourage advocacy and U.S. action to alleviate suffering through relief efforts and support, and stand in solidarity with refugees and displaced people worldwide."
Click here for more information.