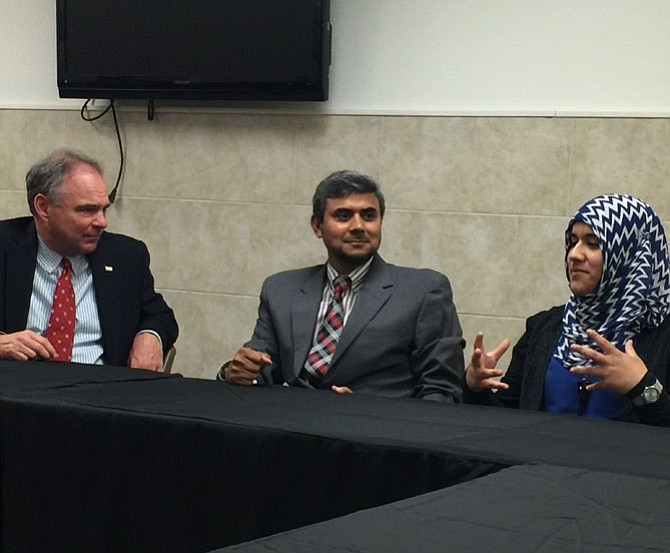 Sen. Timothy M. Kaine (D-VA) listens to student Hidayah Martinez Jaka, who talked about her personal experiences with intolerance and prejudice towards Muslims, during a roundtable discussion Kaine hosted with leaders of the Northern Virginia interfaith and civil rights communities on Thursday, July 21 at the All Dulles Area Muslims Society (ADAMS) Center.

Stories this photo appears in:
Senator Tim Kaine spends last day before VP pick showing why Virginia matters.
No one knew it at the time, but Sen. Timothy M. Kaine's (D-Va.) public appearances moderating roundtables in Northern Virginia last Thursday, July 21 would be his last day of relative political anonymity before being catapulted to political prominence 24 hours later as Hillary Clinton's pick for her Vice-Presidential running mate.