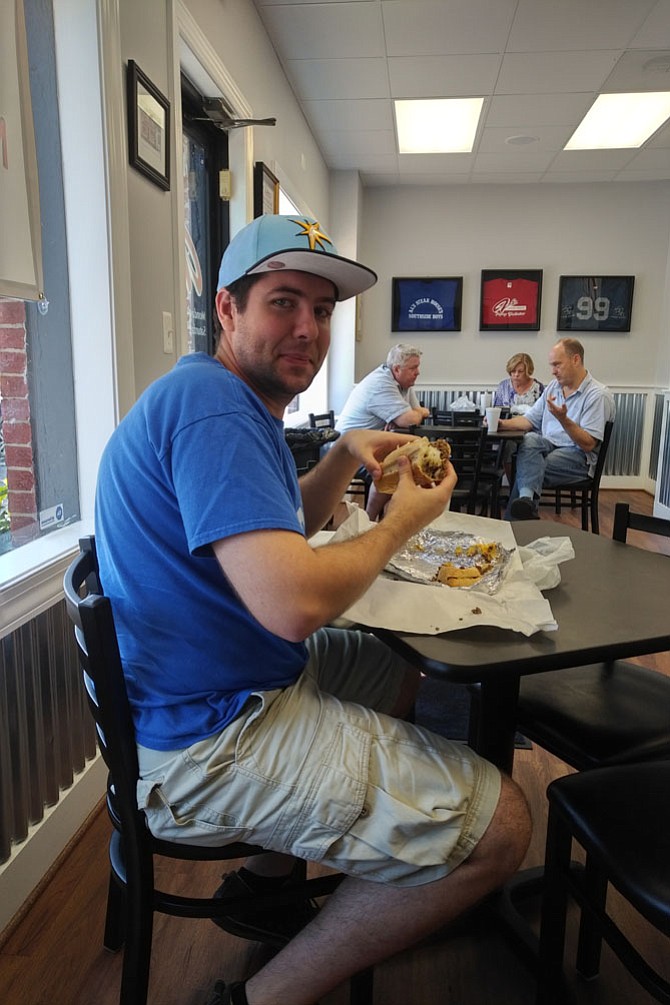 Nicholas Marinoff, a seventh generation Alexandrian, traveled 1,000 miles from his new home in Florida to visit the recently reopened Al's Steakhouse in Del Ray on Aug. 22. The restaurant, which closed last year because of a fire, has been a local favorite for more than 50 years.
Stories this photo appears in:

Alexandria: From the waterfront to the West End.