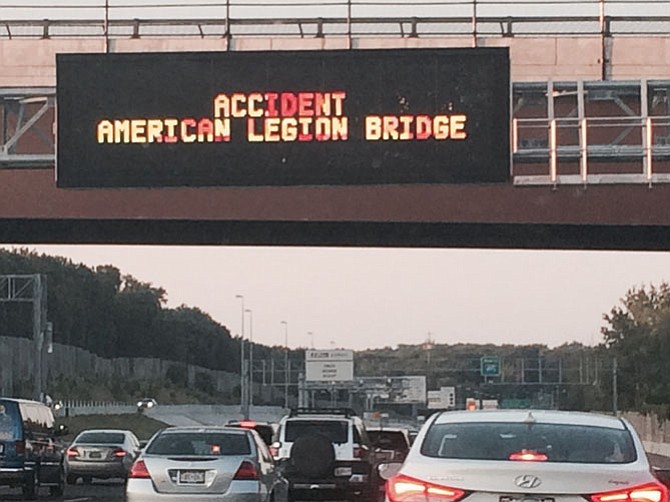 Traffic backs up on the Beltway in Fairfax County because of an accident on the American Legion Bridge. "It is vital that the capacity needs across the Potomac River be addressed. … The volume of commuters demonstrate that another crossing is essential to mobility in the area," states the Fairfax County Board of Supervisors legislative program.
Stories this photo appears in:

Supervisors split on effects of eliminating state and local tax deductions.