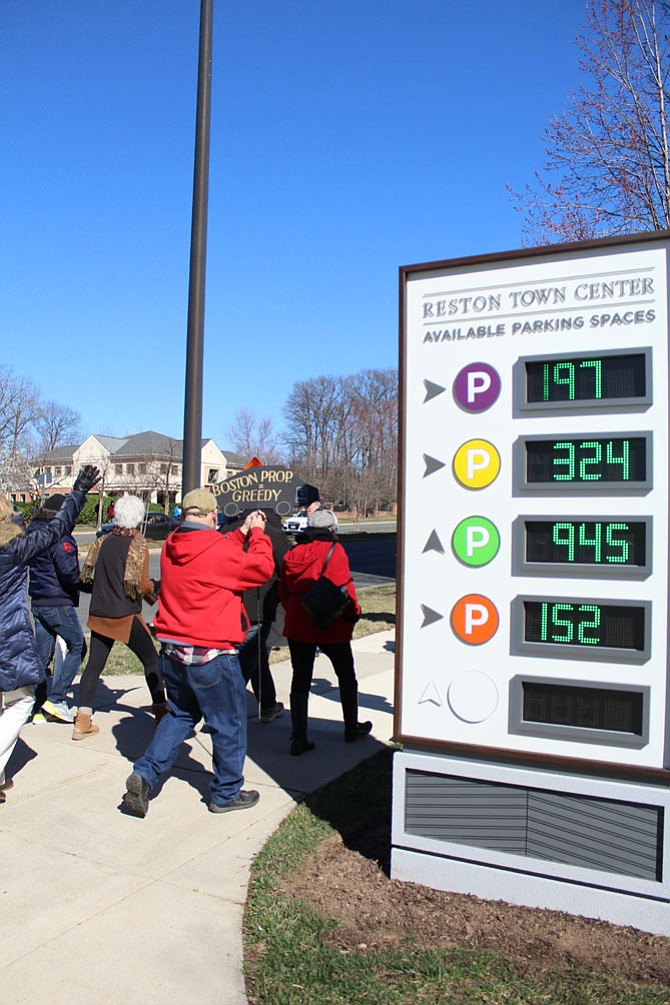 Protesters march past a Reston Town Center parking garage sign that displayed more than 1,600 vacant parking spaces in the garages—which are free on Saturdays and Sundays.
Stories this photo appears in:

Hundreds protest new Reston Town Center parking fees.
Hundreds of people opposed Reston Town Center's new paid parking scheme on Saturday, March 4, by marching in a "Park Free RTC" protest march.