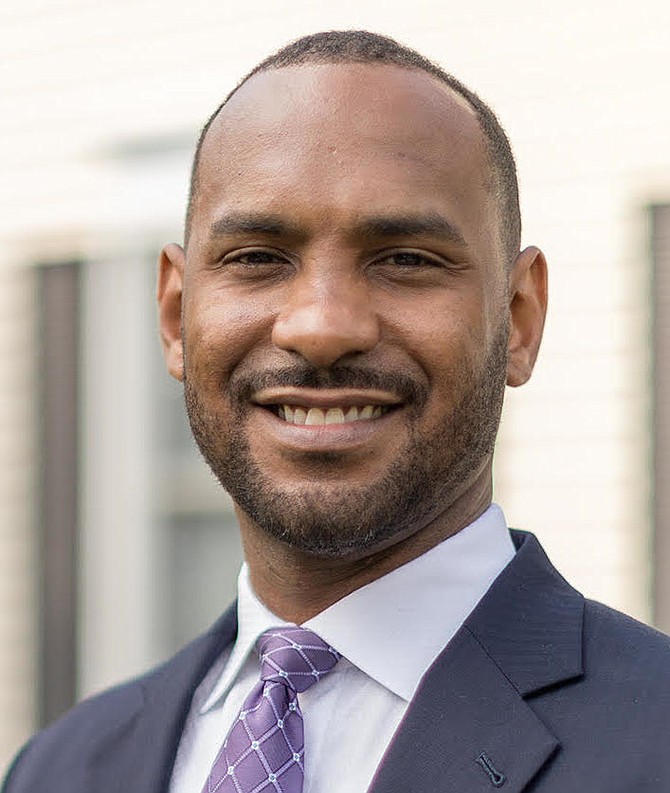 Donte Tanner
Stories this photo appears in:
With the Virginia House of Delegates at 51-49 Republicans over Democrats, recounts are closely watched
Narrow margin in District 40 could result in a recount.
Del. Tim Hugo (R-40) was behind Donte Tanner (D) by 68 votes on Election night. Then, as canvassing continued at the elections offices the day after, Tanner was behind by 115 votes.

Democratic newcomer Donte Tanner faces uphill climb against incumbent Tim Hugo.
Democrats are energized, and they're targeting Republican-held House districts that Hillary Clinton won last year. But House District 40 shows what an uphill climb this year will be for them.