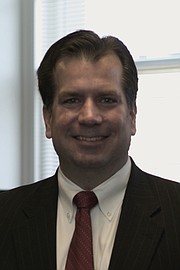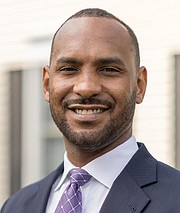 Recounts for Virginia's 40th House District concluded Thursday, Dec. 14, more than a month after the Nov. 7 election.
After the recount reaffirmed his election victory over Donte Tanner (D), Del. Tim Hugo (R) will serve an eighth term in the Virginia House of Delegates. Hugo won by 99 votes, less than one half of one percent of more than 30,000 votes cast. On election night, he was projected to have won by 106 votes.
"I would like to thank the hardworking volunteers and recount officials who made this recount go smoothly and without incident," according to Hugo. "As I said during the campaign, win or lose, we want to make sure that every lawful vote is counted and this process has ensured just that. I am honored to be re-elected and thank my constituents for their continued trust in me. My focus has always been on improving the lives of those I serve."
The 40th District includes parts of Fairfax and Prince William counties, including Centreville, Fairfax Station and Clifton.
Hugo was first elected in a special election in 2002. He serves as the House Majority Caucus chairman and served as the vice chairman of the Transportation committee as well as on the Commerce & Labor, Finance, and Privileges and Elections committees.
"Our message of service to our community is why we received such bipartisan support and were ultimately successful. I look forward to building on our accomplishments and finding new ways to improve our community," said Hugo.
Tanner offered his congratulations to Hugo on Thursday, via Twitter.
"I wish him the best returning to the house. It's been an honor to run for office, and I'm deeply thankful to my staff, volunteers and supporters of my campaign," he said. "The fight's not over, and I look forward to continuing the fight as a citizen."
Before the November election, the Virginia House of Delegates was 66-34 Republican, and now appears to be 51-49 Republican with two more races close enough for recounts planned this week.