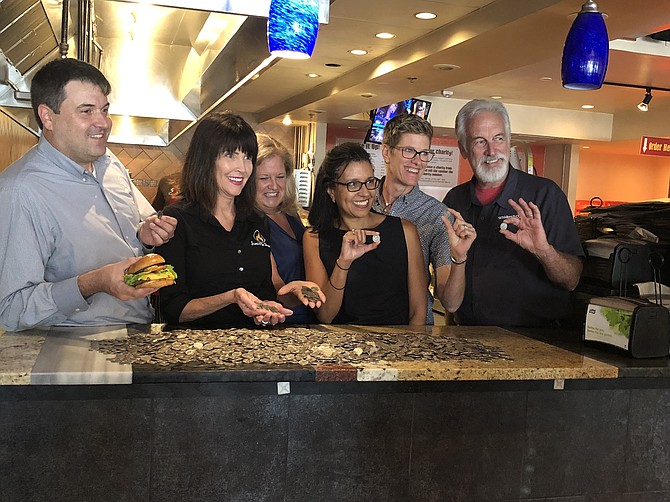 Holy Cow, Del Ray's Gourmet Burger Joint, celebrated the donation of more than 400,000 quarters – or $100,000 – to local charities through ACT for Alexandria. Since the restaurant opened in 2012, it has donated $.25 for each burger sold to one of more than 250 charities as selected by the patron. Joining owner Mike Anderson, right, on Aug. 21 are co-owners Bill Blackburn and Donna Anderson, Betsy Micklem and Heather Peeler of ACT, and DRBA President Sue Kovalsky.
Stories this photo appears in:

Dining out or volunteering, opportunities abound to help community.