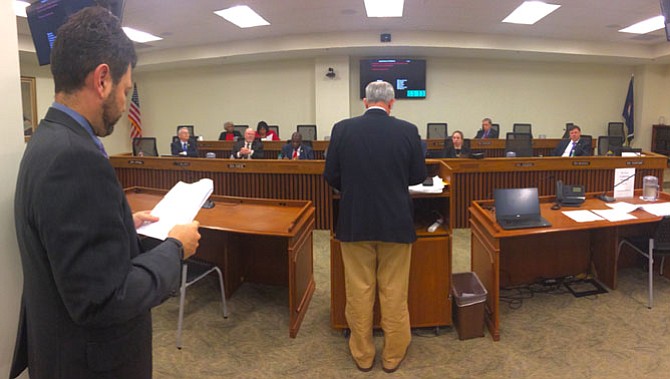 Check Into Cash lobbyist Robert Baratta testifies before the Senate Commerce and Labor Committee. Last year, his company donated more than $8,000 to members of the committee, which killed a bill that would have created new consumer protections on his company.
Stories this photo appears in:

Senate panel takes action limiting one kind of high-interest loan, leaving loophole for another.
By this time next year, high-interest lenders may be prohibited from making consumer finance loans — at least ones they find profitable at 200 percent interest. So that loophole may be closed by the end of the General Assembly session. But it seems likely lawmakers will leave Richmond this year creating no restrictions on open-end lines of credit, raising concern among some that lawmakers are playing a game of whack-a-mole.