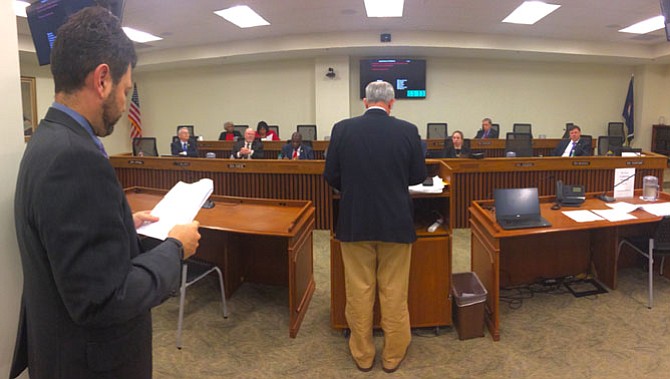 "We'd like to close this loophole to ensure that some of the most vulnerable Virginians aren't taken advantage of."
— Kevin Mauer, associate director, Virginia Catholic Conference
By this time next year, high-interest lenders may be prohibited from making consumer finance loans — at least ones they find profitable at 200 percent interest. So that loophole may be closed by the end of the General Assembly session. But it seems likely lawmakers will leave Richmond this year creating no restrictions on open-end lines of credit, raising concern among some that lawmakers are playing a game of whack-a-mole.
"All of a sudden, in the last five, six, seven, eight years we've got title lenders, payday lenders, revolving lenders and now internet lenders jumping the fence and coming over into the consumer finance act that had never contemplated this kind of lending," said Jeff Smith, executive director of the Virginia Financial Services Association. "So not only do we support this legislation, we drafted it."
That legislation would create a cap of 36 percent interest rates for all consumer finance loans, closing one loophole that has allowed loans for as much as 950 percent interest. Car-title lenders were using these kinds of loans in a bait-and-switch operation until 2016, after a series of investigative reports exposed the practice and lawmakers took action to rein in the industry. Since that time, internet lenders have moved to an unregulated product known as open-end lines of credit. Last week, lawmakers rejected a bill that would have prevented lenders from allowing lenders to have more than one loan at a time.
"The only way I would know that someone has an installment loan is if they were trying to get it from me," said Robert Baratta, lobbyist for Check Into Cash, which contributed more than $8,000 to members of the committee last year. "I don't know if they've gone down the street to somebody else and took one out unless there's some kind of database we can access."
CRITICS OF PREDATORY LENDING say payday lenders and car-title lenders already have to comply with that restriction, which prevents people down on their luck from taking out new loans to cover old loans. Of all the consumer protections considered in a series of bills this year, this is one of the most important to people who want to make sure these companies don't take advantage of people who are already experiencing hefty medical bills or family emergencies.
"We'd like to close this loophole to ensure that some of the most vulnerable Virginians aren't taken advantage of," said Kevin Mauer, associate director of the Virginia Catholic Conference.
Opposition to high-interest loans isn't coming just from consumer groups and religious organizations. It's also coming from businesses in the consumer-finance industry, who believe unscrupulous businesses are using their section of the code to make predatory loans. That's why they worked with state Sen. Scott Surovell (D-36) to craft the 36-percent cap. Although that bill got out of committee, his other bill that would have created similar restrictions on open-end lines of credit did not.
"They're using these open-end credit loans to evade the laws that we passed," said Surovell. "We can't keep playing whack-a-mole."
More like this story