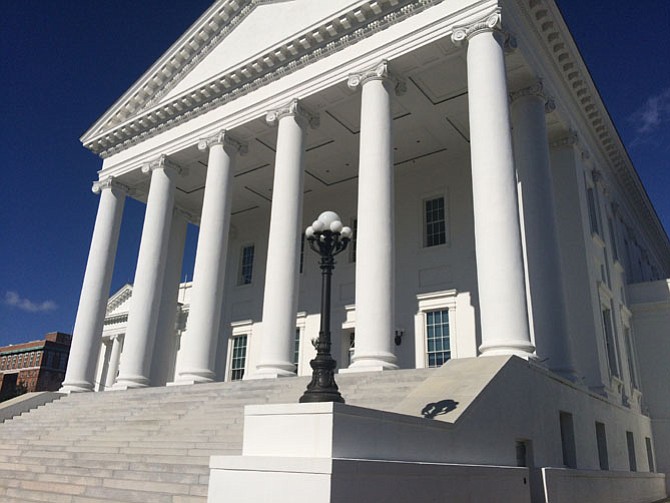 House and Senate leaders are deadlocked over the budget, a debate that expected to unfold over the next few weeks as budget conferees hash out the details.
Stories this photo appears in:

Lawmakers poised to leave town without passing budget.
Budget showdowns are rare in Virginia, but not unprecedented. Back in 2004, Gov. Mark Warner clashed with Republicans over a sales tax increase. Then in 2014, Gov. Terry McAuliffe engaged in brinkmanship over expanding Medicaid. Now lawmakers are poised to end the session once again without passing a budget.