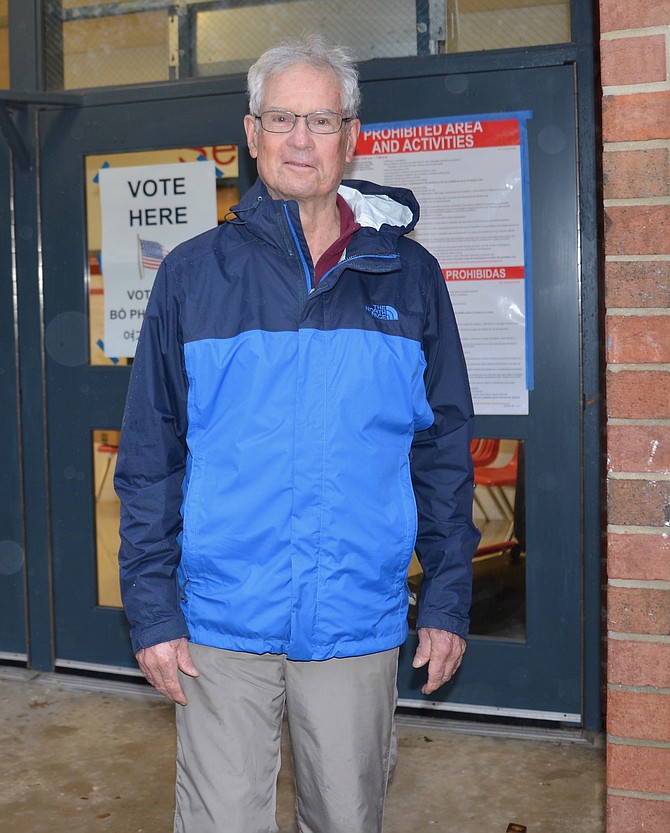 William E. Pickens III is retired from Air Force military service. "Corey Stewart (the Republican candidate for Senate) is just too far right for me, but I couldn't vote for Tim Kaine, even though I think he has a lot of the right ideas and generally does a good job." To Pickens' way of thinking, the fact that Kaine aligned himself with Hillary Clinton during the 2016 Presidential race, puts him outside "ever voting for him again." Pickens went with Libertarian candidate Matt Waters since "not voting is not an option in my opinion."
Stories this photo appears in:
Voters not saying much for the record at high school polling station on mid-term Election Day.
.