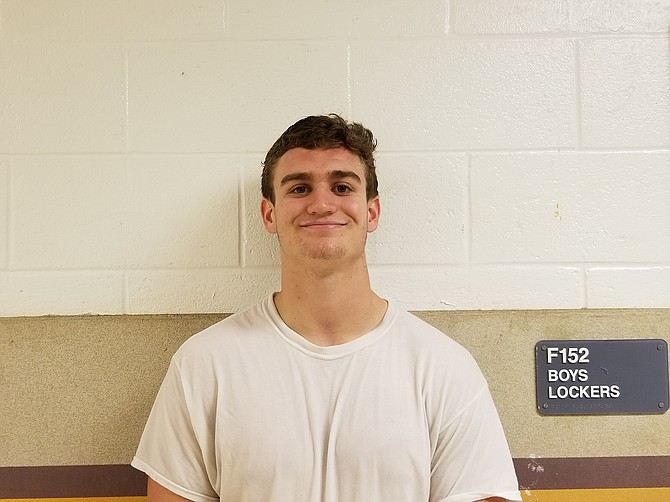 Lake Braddock linebacker Josh Ahern is committed to the University of Virginia.
Stories this photo appears in:

Bruins blank Robinson, earn donuts for third straight week. Last 3 weeks, Bruins beat all, 139-0.
While the Lake Braddock defense has left a sour taste in opponents' mouths in recent weeks, the Bruins' palates have experienced a sweet sensation — and not just the taste of victory.