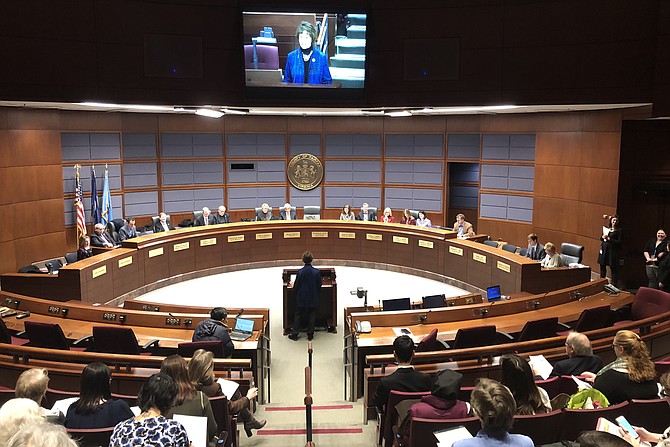 Speaking at her last legislative public hearing as chairman of the Board of Supervisors, Sharon Bulova told lawmakers her top priority is funding for schools.
Stories this photo appears in:

Constituents tell lawmakers to increase teacher pay; ERA, $15 minimum wage and more.
Teachers deserve a pay raise, and Virginia desperately needs to hire more school counselors. These were two of the most prevalent concerns voiced by constituents to members of the Fairfax County legislative delegation, the largest in the Virginia General Assembly.