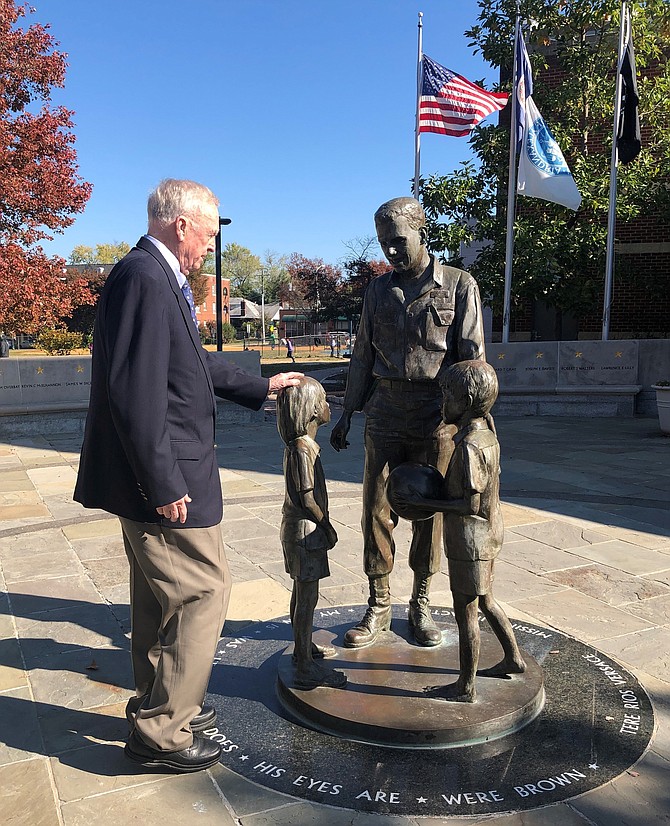 USN Capt. Eugene "Red" McDaniel (ret.), pays his respects at the Captain Rocky Versace Plaza and Vietnam Veterans Memorial Nov. 6 in Del Ray. McDaniel spent six years as a POW at the "Hanoi Hilton" during the Vietnam War. A Veterans Day ceremony will be held Nov. 11 at 1 p.m. at the Rocky Versace Plaza.
Stories this photo appears in:

Friends of Rocky Versace to host 18th annual event in Del Ray.
.