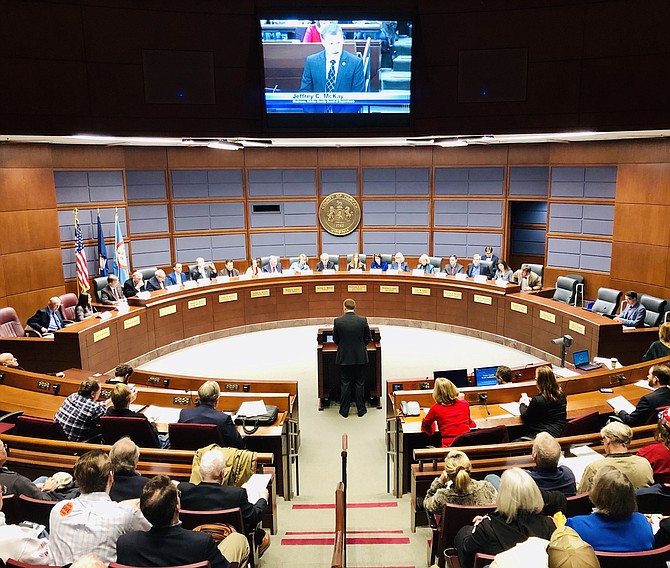 More than 100 speakers turned out for a legislative hearing to testify to members of the Fairfax delegation to the General Assembly, which is the largest in Virginia. They spoke about everything from gun safety and gerrymandering to labor rights and the Equal Rights Amendment.
Stories this photo appears in:

Northern Virginia Democrats struggle with power now that they have it.
When they were in the minority, Democrats were mostly united in their views about everything from gun control and reproductive rights to the Equal Rights Amendment. Now that they've seized power, though, members of the newly minted majority are hearing from opposite sides on everything from gerrymandering and labor rights.