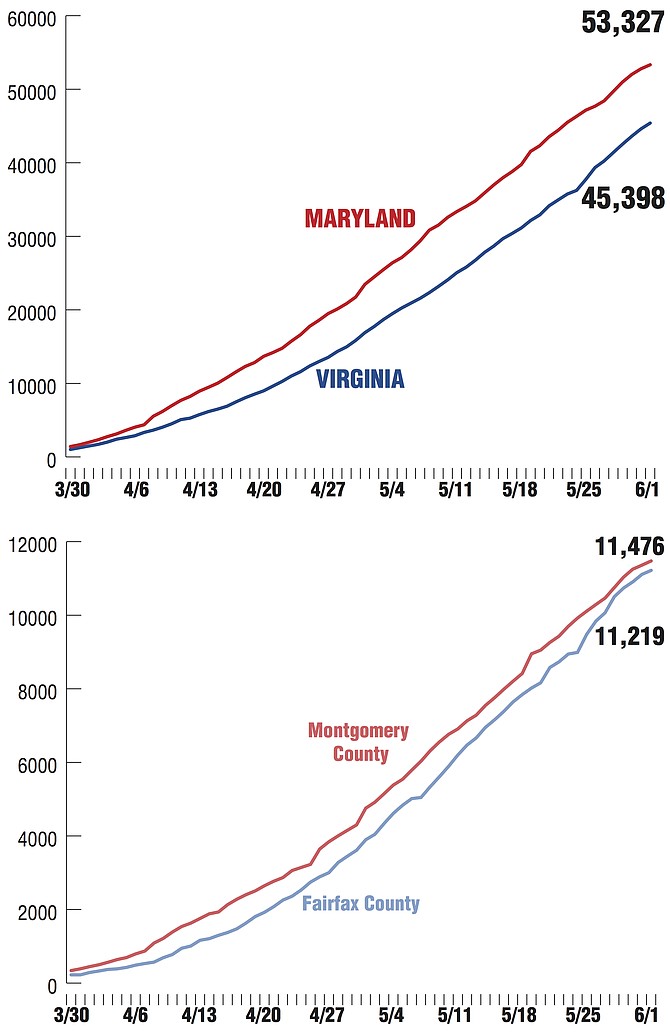 Covid-19 Cases in Maryland, Virginia, Montgomery County and Fairfax County. Sources: Virginia Department of Health http://www.vdh.virginia.gov/coronavirus/ Maryland: Maryland Department of Health https://coronavirus.maryland.gov/ Alexandria Source: City of Alexandria.
Stories this photo appears in:

The City of Alexandria and the Alexandria Health Department (AHD) remind everyone that the safest place to be is at home.

DAY OF MOURNING: Arlington County will join other officials and faith leaders across the country for the day of mourning. The County will hold a moment of silence and lower the County flag at the government building to remember the 109 Arlingtonians — and the more than 100,000 people nationwide (101,711 as of Saturday, May 30) who have died from COVID-19.

RULES AND REGULATIONS: Montgomery County has developed reopening guidelines for businesses as we move into Phase 1 on Monday, June. 1.