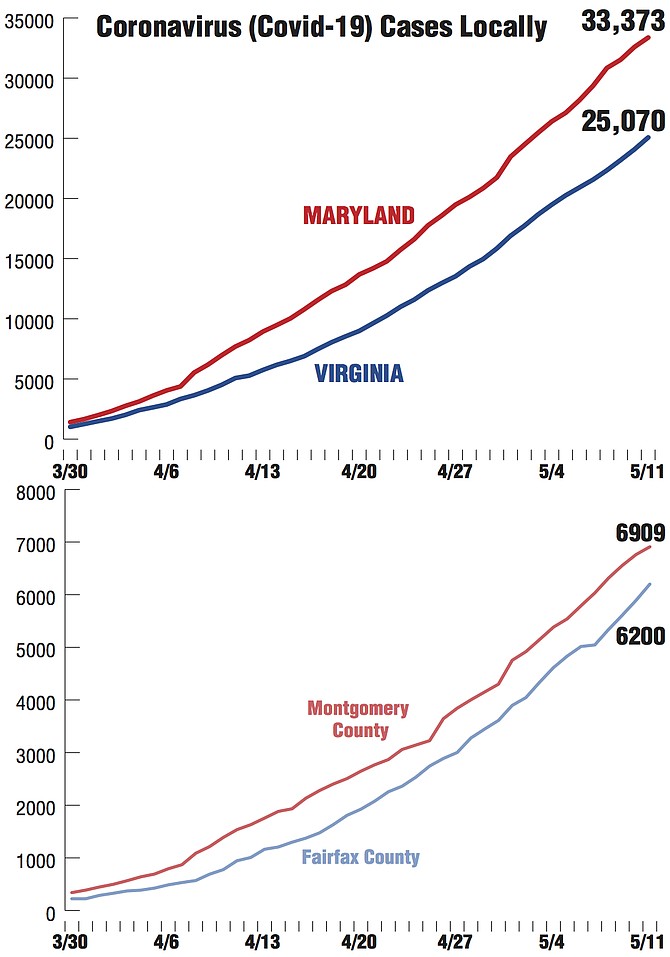 Sources: Virginia Department of Health http://www.vdh.virginia.gov/coronavirus/ Maryland: Maryland Department of Health https://coronavirus.maryland.gov/ Alexandria Source: City of Alexandria.
Stories this photo appears in:
Will Phase One begin Friday? Alexandria Mayor and chairs of Fairfax and Arlington Boards respond.
.

Virginia surpasses 25,000 cases; Phase I being discussed while numbers of cases and deaths continue to rise.
.

More than 200 cases in Potomac, more than 1,500 deaths in Maryland. County officials say they will be deliberate and thoughtful when lifting restrictions.
.