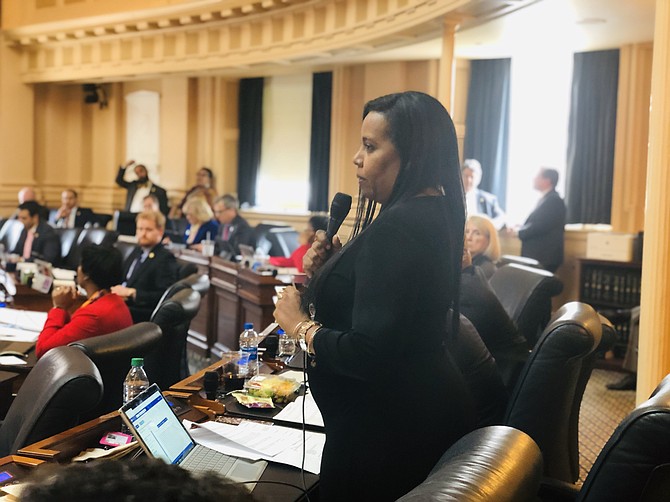 House Majority Leader Charniele Herring of Alexandria, shown here on the House floor last year, is leading the fight to automatically expunge criminal records, sealing old cases ranging from felony drug possession to misdemeanors like larceny to disorderly conduct.
Stories this photo appears in:

House and Senate Democrats disagree on how old convictions should be expunged.
For people haunted by a conviction for felony drug possession or misdemeanor disorderly conduct, a debate now happening in the Virginia General Assembly is one that could have dramatic consequences for finding a place to live or landing a job. Lawmakers are considering legislation that would allow those people to seal their criminal record, expunging old convictions and helping them wipe the slate clean. But Democrats are bitterly divided over how to accomplish that goal.