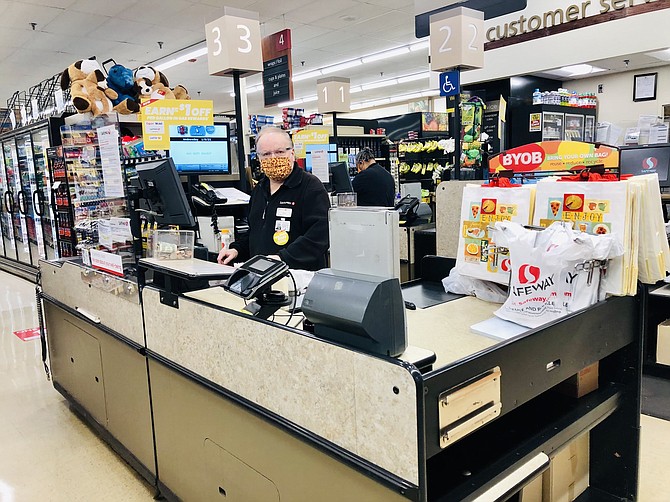 Grocery store employees, like people who work in the Safeway in Old Town Alexandria, qualify as workers at essential retail businesses under the governor's Executive Order 72. Under a bill introduced by Del. Elizabeth Guzman (D-31), they would be guaranteed five paid sick days a year.
Stories this photo appears in:

Advocates for paid sick days try to build support among Virginia Senate Democrats
Before the pandemic hit, Senate Democrats stopped a proposal requiring businesses to offer paid sick days. During the pandemic, they rejected it again during a special session. Now as lawmakers prepare for the upcoming General Assembly session, advocates are hoping they've finally got a strategy to persuade reluctant Senate Democrats to approve a new law increasing the number of workers in Virginia who have access to paid sick days.