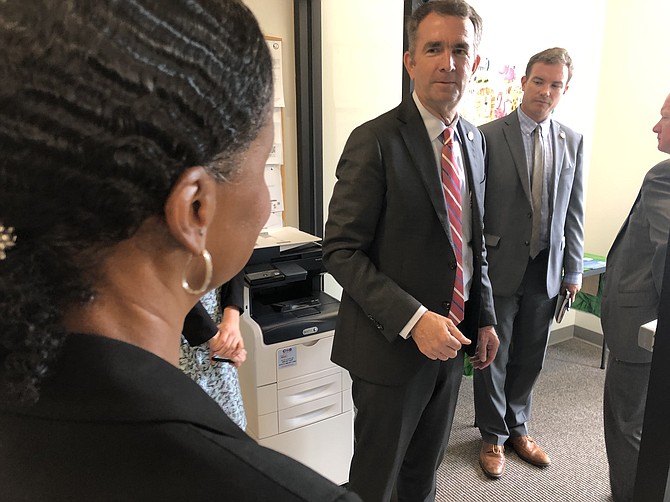 Gov. Ralph Northam during a visit to Alexandria in August 2019.
Stories this photo appears in:

Advocates call on the governor to legalize marijuana as soon as possible.
The debate over legalizing marijuana is about to light up, putting Gov. Ralph Northam at the center of a budding controversy. At issue is a question of timing. Should he agree with lawmakers that legalization should wait until New Years Day 2024, giving the commonwealth enough time to stand up the new Cannabis Control Authority? Or should he amend the bill the General Assembly put on his desk to legalize weed now to prevent communities of color from being overpoliced in the interim?