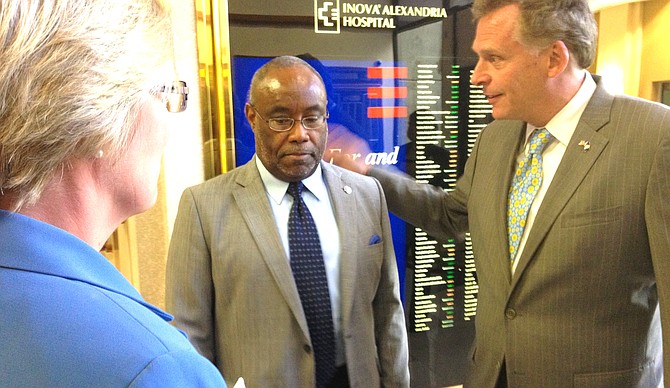 Former Alexandria Mayor Bill Euille, left, is one of several Alexandria endorsements the McAuliffe campaign will soon announce. "Terry has the experience and proven leadership to make sure we tackle the housing crisis Virginians will continue to face as we recover," says Euille.
Stories this photo appears in:

Former governor to receive key endorsements from prominent city officials.
As the spring campaign season heats up, former Gov. Terry McAuliffe is about to receive endorsements from prominent Alexandria elected officials in the hotly contested Democratic primary for governor.