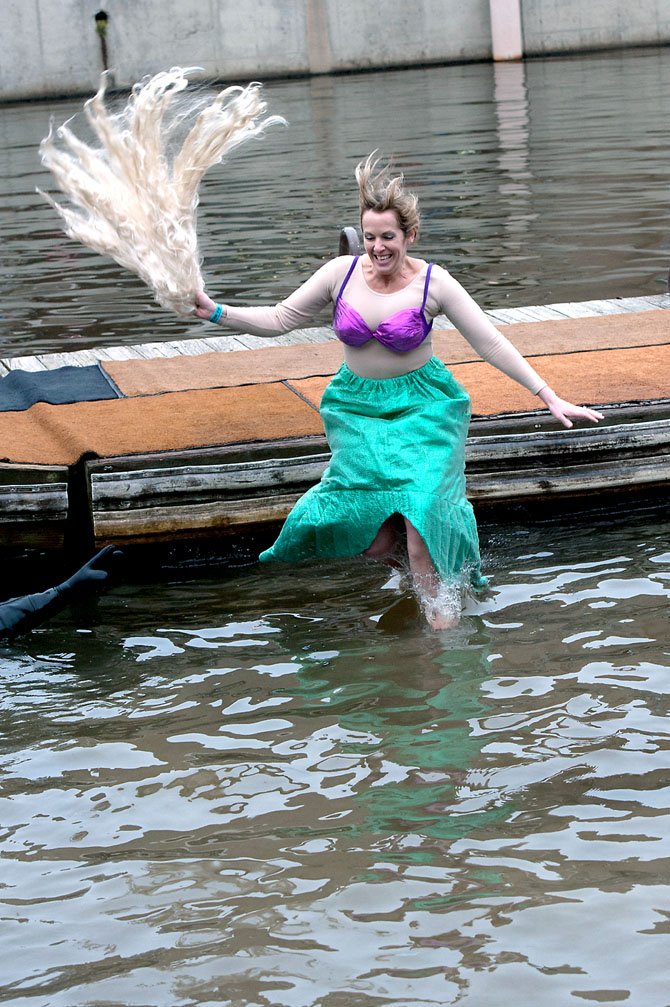 Mermaid Mary Turner of Herndon jumps into the 40 degree water of Lake Anne on Saturday, Feb. 4, as part of the fifth Freezin' for a Reason Polar Dip, that raises money for Camp Sunshine in Casco, Maine (www.campsunshine.org). This is Turner's second year to make the plunge.
Stories this photo appears in:
Area daredevils ready to freeze to help kids battling illnesses.
Individuals in crazy costumes and creative flair will take over Lake Anne Plaza in Reston once again for the 6th Annual Freezin' for a Reason Virginia Polar Dip on Saturday, Feb. 2. The event will kick off at noon with family friendly activities and warm-up—with the dip scheduled to take place starting at 2 p.m. Last year's event drew record crowds of both spectators and jumpers raising over $76,000. Registered participants will take a chilly full plunge or a "Chicken Dip"—to raise funds for Camp Sunshine, a national year-round retreat for children with life-threatening illnesses and their families.