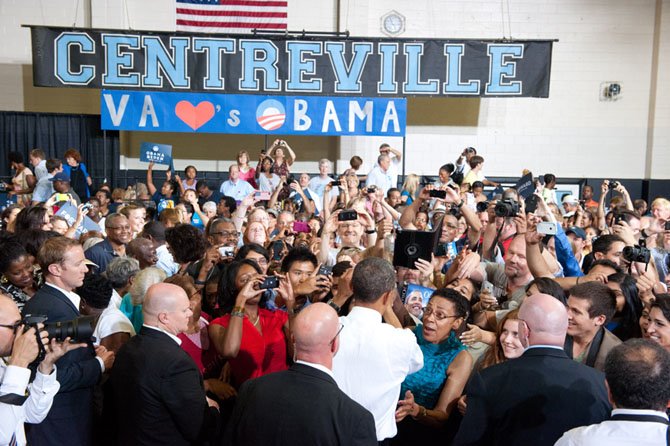 Area residents take pictures with the President.
Stories this photo appears in:

Residents flock to Centreville High to hear President Obama speak.
They came, they waited and, more than three hours later, they entered Centreville High's gym. Hundreds and hundreds of people from the local community, as well as from Loudoun and Prince William counties, stood in humid, 96-degree heat Saturday afternoon, July 15, to see President Barack Obama in person and hear him speak at a grassroots campaign rally.

Obama rallies his supporters during the campaign stop at Centreville High.
Before President Barack Obama addressed the huge crowd inside Centreville High, Saturday afternoon, Jerry Foltz of Wellspring United Church of Christ gave the invocation.